We're delighted that Professor Lawrence Zeegen is now supporting The Now Work as a business advisor. With a career spanning three decades in the culture and creative industry, Lawrence has run successful businesses, authored nine books, steered boards and held senior posts leading some of the world's foremost art, design and media faculties, including most recently as interim Pro Vice Chancellor at the Faculty of Arts, Design and Media at Birmingham City University. Lawrence is a coach and mentor, curator, future forecaster, ideation facilitator, speaker and strategist, and The Now Work feels very lucky to have his support.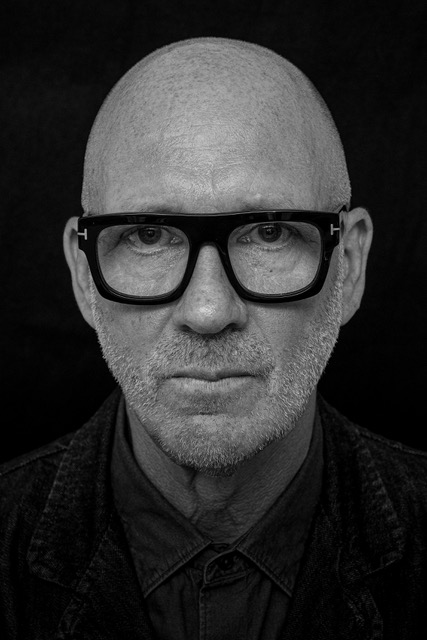 You've had a fascinating career spanning design, entrepreneurship and academia. Would you say there's a central theme to your career?
Thanks. I guess, and with the benefit of a dollop of hindsight and a rear-view mirror, I can see a few themes that have motivated me and in turn my career… One doesn't, or at least shouldn't, get involved in design education and academia without a genuine desire to impact the lives, and the thinking, of the next generation of designers. I've been fortunate to have led design schools at some of the best institutions in the UK over the past three decades and it's been a joy, and a challenge, to design and deliver excellent and engaging courses, at undergraduate and postgraduate levels, and in creating the type of environment and the kind of experiences that have taught, nurtured, and motivated scores of smart, focused design students into careers in the creative industries and, I hope, play a part in making the world a better and more inclusive place.
I've kept a close a link with industry myself; I've worked as a designer and illustrator and as a design writer, having written and had published 9 books on contemporary illustration and image-making, and been instrumental too in setting up a couple of illustration agencies in my time. I've sat on numerous boards too including the International Council of Design, (ico-D), D&AD, De La Warr Pavilion and Creative Conscience and have always been motivated to help move organisations forward.
So, in answer to your question, a central theme…? Perhaps connected themes is a better way to describe my approach - imparting knowledge, moving the agenda on, challenging the status quo, being at the centre of things and leading in asking questions and searching for answers…
And why have you decided to work with The Now Work as a business advisor?
The opportunity to support The Now Work as a business advisor / mentor came at the right time for me – I'd just departed an excellent role as Pro Vice-Chancellor and Executive Dean running the largest art, design and media faculty in the UK, but deciding after 35+ years in education it was time to seek a better life / work balance, and had started to work as a consultant. But more than simply happenstance; it is as a teacher, mentor and coach that I enjoy working with smart people with smart ideas and it struck me that The Now Work had struck upon a unique concept, and at the heart of The Now Work a desire to make a real difference.
Having set up and run a few businesses I know something of the pitfalls that new start-ups can face and so have been keen to advise, apply something of my knowledge and, I hope, my creative thinking to ideate and problem-solve in quite logical ways to ensure The Now Work continues to go from strength to strength. There's clearly a demand for The Now Work and I think it is spearheading a shift; the planet needs a new generation of purpose-driven companies – and it's fantastic to play a small role in helping build something very special and so vital.
Where did your interest in sustainability and the future of work come from?
As a kid I was taken on Ban-the-Bomb marches and spent time supporting my mother at Greenham Common so perhaps the future of the planet was instilled into me from an early age. As a graduate of the Royal College of Art in the late 80s I started working with Greenpeace and Friends of the Earth designing and illustrating campaigns, T-shirts and brochures. And across the degree courses I've written, led and delivered I've always been driven to include sustainable practices – you can't put thousands of design graduates out and into industry over a 35-year period without understanding the impact that their work will make if not encouraged to focus on how to ensure it's as sustainable as possible.
As for the future of work – I'm fascinated by the changes that have taken place during my working career. I graduated into an entirely analogue world and feel fortunate I was able to make the leap across the divide from B.C. to A.D. (Before Computers to After Digital as I like to frame it). And the accelerated rate of change I've experienced doesn't seem to be letting up anytime soon… And having worked in education and industry the future of work is a fascinating topic – I've always been interested in the past and the here-and-now and how they both inform the future, but for me predicting the future isn't half as challenging as designing the future, and I'm all for being proactive!
What are your predictions and hopes about the future of impact work?
Post-pandemic (how many times have we used that phrase!), I can see so many changing and challenging views on how the future of impact work will likely pan out over time. My best guess, and this is based on having researched Generation Z (born between 1995 and 2010), and currently looking through the lens at Generation Alpha (born between 2010 and 2025), is that society is changing – we will soon have more and more people from generations that care passionately about the future of the planet – 60% of Gen-Z polled in 2021 stated it was their chief concern. They'll soon be in leadership positions with the ambition, mindsets and skillsets to make real and lasting change. There are 2.8 million Gen Alpha kids being born globally every day; they'll be 11% of the workforce by 2030 and 25% of the global population by 2030… They won't forgive us, if we haven't initiated greater change before they arrive…
You're currently writing a book about generation Alpha. Have you made any interesting discoveries so far?
Yes, stacks! Where do I start…? In the five years from 2014 to 2019 the Oxford English Dictionaries Word-of-the-Year went from 'Selfie' to 'Climate Emergency' – this says something of the generational shift we're witnessing. Gen-Alpha will number 2 billion by 2030 – the most globally connected generation to have ever lived, born into and living in era of rapid change and the constant recipients of information – good, bad and fake.
Gen-Alpha will never know printed encyclopaedias or phone directories, video rental shops or fax machines and some may never know physical credit cards or desktop computers – but they will need to know teamwork, empathy, leadership, communication, resilience, adaptability, and creativity. How best to impart and support their learning?
And as well as the book I'm writing, I'm also giving lectures, presentations, and leading and running workshops in design schools and to start-ups and to fully formed companies shining a spotlight on Gen-Alpha and their entry into education and industry and how we can best support their ambitions and aspirations. It's worth noting that the oldest Gen-Alpha kids are now 13 years old; in 5 years-time they'll be adults so time is of the essence.
There's an excellent Arab proverb, and I'm paraphrasing here, that reads – 'people resemble their times, more that they resemble their parents'. So, let's work hard to make their future brighter, more positive and build the foundations to support Gen-Alpha in driving forward sustainable actions that will create genuine and lasting impact.