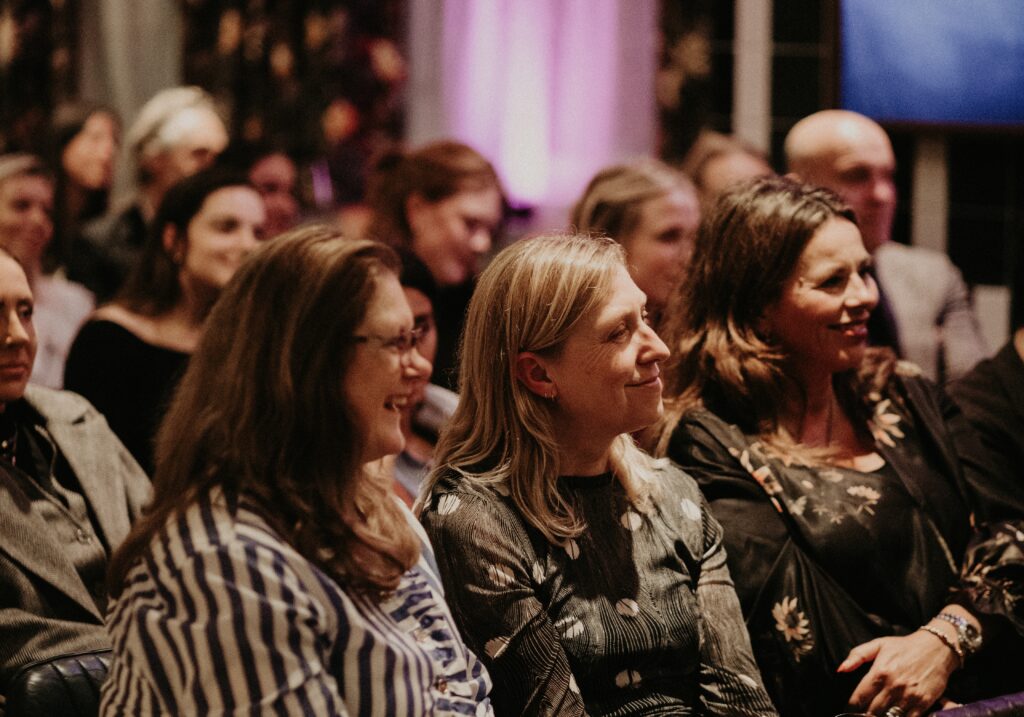 Consumer trust is at an all time low. Only 30% of European adults trust companies when they say they will commit to reducing climate change, but surveys have shown that the vast majority of consumers consider trust a deciding factor in their purchasing decisions. We're all well aware of the scale and urgency of global issues, such as climate change. So when a company markets their product as 'sustainable' without much evidence to back up how it is so, we can be left feeling not only sceptical, but also intentionally deceived. Not a great foundation for a long-term customer relationship.
So how can you communicate about sustainability as a brand in a way that actually builds trust?
This is something that Positive Luxury, the sustainability consultancy and certification, is actively supporting their members on. Over the last few months, The Now Work has collaborated with Positive Luxury and their Butterfly Mark, a unique mark awarded to luxury lifestyle brands in recognition of their commitment to creating a positive impact on people and planet - to better understand how to build consumer trust in brands and communicate effectively about sustainability.
Not only did we have the chance to bring some of our incredible talent from our network to work with Positive Luxury directly, but we also could explore the conversation about building trust further at two recent events.
The first was a webinar in which Hannah Phang and Rachel Jones, a Creative Planner from The Now Work, discussed current trends and key tips on sustainability communications to the Positive Luxury community. The second was a panel event hosted by Positive Luxury for their Autumn Open House around building consumer trust, featuring Amy Nelson-Bennett (CEO, Positive Luxury), Naomi Heaton (Founder and CEO, The Other House), Thomasine Jordan (Global Product and Design Director, LK Bennett) and Hannah Phang (Co-Founder, The Now Work).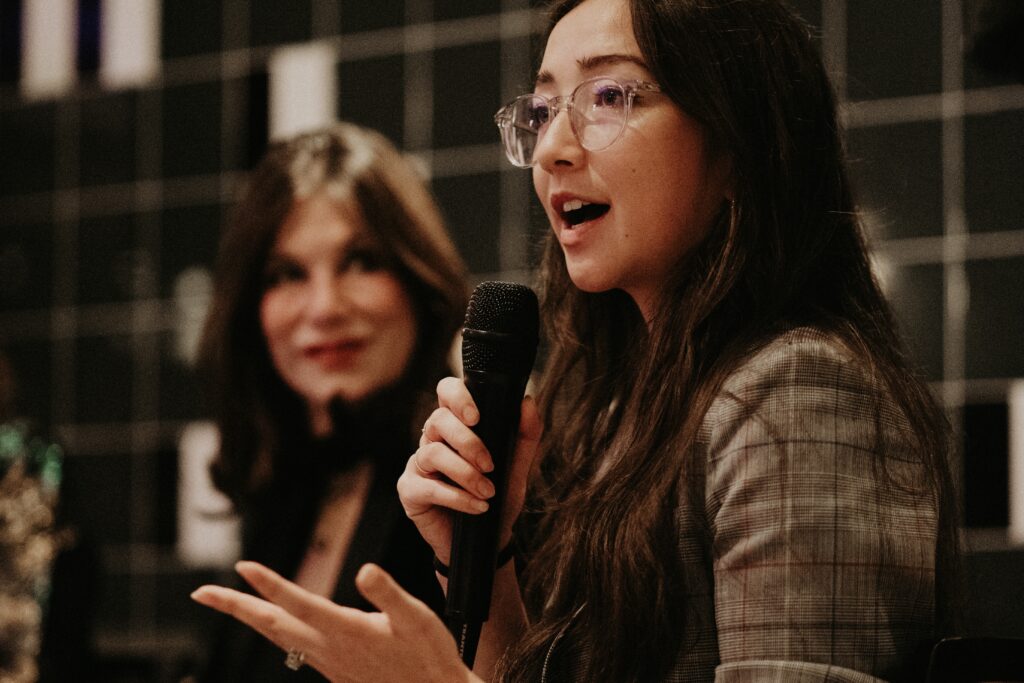 From both events, some insightful themes emerged:
The landscape of sustainability is changing - and brands need to change with it
Sustainability is no longer about incremental change, and slowly doing 'less bad'. It is about exploring meaningful ways to transform our capitalist infrastructure and transforming our business models all together, exploring what degrowth might look like. Companies who are engaging in these types of conversations are the ones preparing themselves for the future.
And for the brands who aren't moving fast enough, if consumer demand isn't sparking change, then perhaps regulation will force it upon them. The bar continues to rise when it comes to ESG regulations, and that's a good thing. 'Eco', 'green', and 'conscious', are used all too frequently to lure customers into thinking they are making a more responsible choice. However tighter regulation, such as the EU Green Claims Directive, can also make brands, and their legal teams in particular, wary of communicating about sustainability efforts, leading to greenhushing. This not only reduces energy around the whole movement, but is also a huge missed opportunity for brands to build trust with their customers, since our research has shown that these audiences are hungry for change and want to be part of the solution, but struggle to trust brands on their social and environmental impact.
Marketing can have a very real climate impact - and business impact
We often think about marketing as a way brands appeal to their customers. But the organisation Purpose Disruptors has done work to clearly show the measurable impact advertising and communications has on the climate. You can calculate the climate impact of an advertising campaign using the following formula:
This means that marketers now have a clear responsibility for the content of their communications and campaigns. However, there is a knowledge gap for many marketers today and a disconnect between departments when a technical sustainability strategy or report is presented to a marketing team who aren't sure how to bring it to life in a way which is relevant for their customers. Marketers need to lean into their highly effective expertise - understanding your audience, what motivates them and what their values are, putting your customer at the centre of the story, and solving a problem for them - whilst upskilling on sustainability to not dilute the essential messages.
Key advice for brands on how they can build to build trust
Being specific: rather than just using vague terms like 'conscious', 'responsible' or 'eco-friendly', tell customers exactly how your product or service is more positively impactful than alternative options. Explain the actions you're taking - it's the classic saying of 'show don't tell.'
Being honest: as we saw with the recent Shein factory visit social media debacle, today's consumers have an increasingly keen eye for greenwashing. We've seen time and time again that consumers value progress over perfection and respond better to companies who are honest about their journey and clear about where they know they need to improve.
Making it easy: if a customer needs to trawl through your detailed technical sustainability strategy papers to understand your impact, you're doing it wrong. Making the benefits of your product clear at the point of sale or the moment they receive it can ensure that your communication efforts aren't wasted.
Brands have an opportunity to help shape a vision of a sustainable future through their communications. Your customers are changing, regulation is changing and the climate is changing - if your business isn't keeping up, they may lose the chance to be part of that future.
Consumers want a sustainable future and they see brands as a key part of making that happen. Taking action in your business and communicating that in an honest way is key to building their trust and ensuring your relationship with them as the world around us continues to change. As Amy Nelson-Bennett, CEO of Positive Luxury so eloquently said during the panel event, "Trust is the most elusive and coveted asset for any organisation." So understanding how to build this as a brand is crucial.
About The Now Work
The Now Work is a flexible talent platform for sustainability, matching world-changing people to world-changing work. In the wake of COVID-19 and the Great Resignation, we saw a huge shift in how people want to work, and we feel passionate about creating a future for work that is fit for life. If you're a brand looking to curate specific expertise or bespoke teams to help you deliver your vision, or if you're a freelancer looking for opportunities to work with brands who take sustainability seriously - register your interest on our website or email us at hello@thenowwork.com.